Just finished two more patterns today—the lesser known Yesbot who is pleased to say yes to everyone (I think we all need one of these in our lives...). And the very popular and sweet Little Owl, who loves staying at home.
Click here to visit the Minelolly Dolly section of the shop.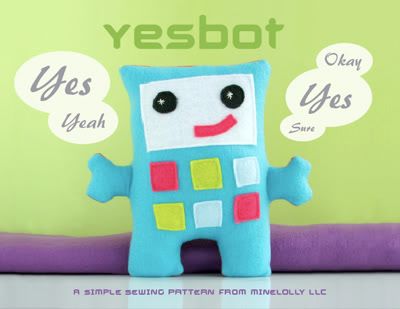 Minelolly, plushie, softies, pdf pattern, diy, owl, robot.