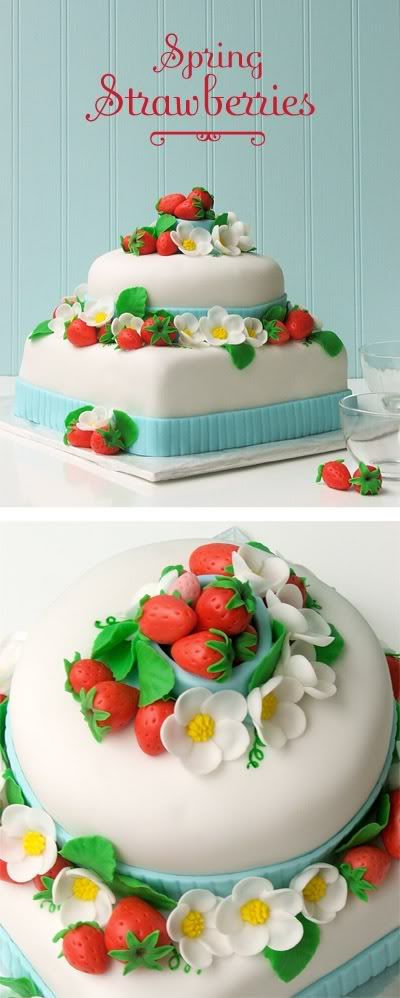 Well, the cake classes are over. This is the final cake. I had a blast and I'm finally figuring out the tricks to fondant, and time management of the cake making kind.
Bottom line:
The price you pay for a custom cake is worth it, every penny. Materials and ingredients are expensive, the prep work is time consuming, and expertise is a necessity if you want a beautiful cake. I will never balk at a cake price again! To all you cake decorators out there, "WOW."
Inspiration for this cake:
We had to make a little round box for the top. I wanted to fill it with something other than flowers—strawberries came to mind. Plus, I was able to use left-over blue fondant for the bands. Done and done. It turned out so cute!