This announcement take its cues from 1940's movie titling. You've seen the movies, where the title is written on the slant in lovely white cursive over a dark background. The cards turned out simple, elegant, and ever so slightly dramatic—the lighting in the engagement photos adds some of that drama. It truly fits what the couple are going for and who have taste for vintage, like mystery dinners, and old black and white movies.
Sent out in gold envelopes.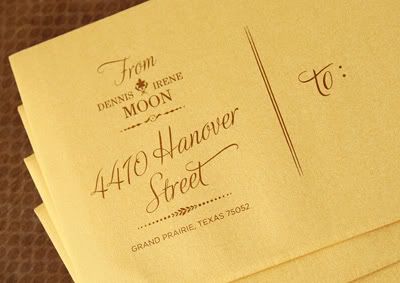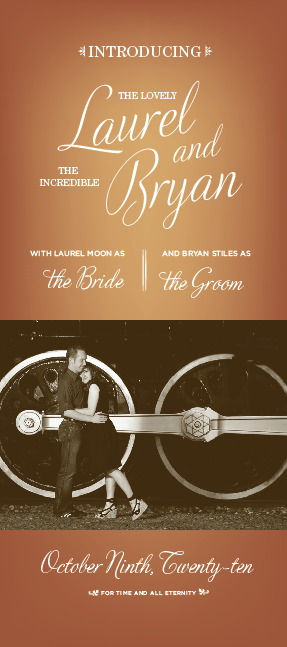 Engagement photography by
Sarah Stiles.
Wedding announcements, vintage inspired announcements, custom wedding announcements, invitations, minelolly announcements, fall announcements, movie inspired announcements, gold envelopes, custom design